Wednesday, 20 November 2019
Wednesday, 18 September 2019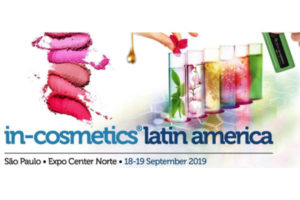 18 – 19 September 2019
Visit us at the stand of our distributor Embacaps Ltda. We have expanded our range of soft preservation options to include Kem Diol 10 & Kem Diol 35. They are colourless & odourless liquids without pH restriction to formulate cosmetics with a reduced content of traditional preservatives.
Wednesday, 30 January 2019
2 – 4 April 2019
A new preservative of the Kem Nat series is added to our product range for natural cosmetics. Kem Nat Lite is COSMOS-approved and without aromatic alcohol for complete, mild & hypoallergenic preservation in personal care.